For the latest information about COVID-19 and alert levels please visit covid19.govt.nz
We have made every effort to include recommendations from the NZ government, NZIPP, WHO and photography networks across the world to keep you safe.

Vaccination
We are fully vaccinated and require all customers over the age of 12 to be vaccinated and provide proof of vaccination through MyVaccinePass.

Feel free to call / send a message for questions.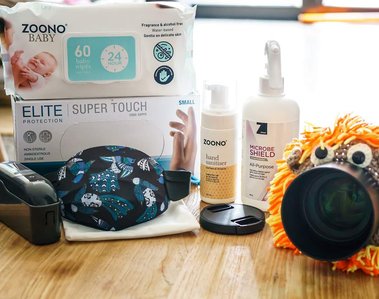 Protective Gear
We take the following precautions until COVID-19 alert levels are lifted:
Hand sanitiser with 24 hour child safe protection (Zoono)

Sanitised & disinfected photography gear, bags and props after each session
Full deep clean of materials every 2 weeks (Zoono shield 30 day protection)
Mask when working at less than 2m distance
What we do to keep you safe
Physical Distance

To keep the recommended 1 meter distance as much as possible, we are predominantly using a mid-telephoto portrait lens (50mm-70mm or longer) which also happens to produce the most pleasing family, newborn and children portraits.
We will take extra measures for toddlers and may do outdoor shoots to allow for enough room to move.

Booking arrangements and consultation
Before your shoot we will
share all information digitally and have the ability to discuss details via video or call
Capture details of all people involved in the shoot (contact tracing)
have the ability to select from a tailored range of shooting styles to build a connection before and during the session
choose locations / room settings where a safe distance can be maintained
During your shoot we will
provide professional Zoono hand sanitiser, put on mask
create a comfortable, relaxing environment

choose activities that come natural to you

use as many of your own materials as possible to limit contact
limit the amount of gear we use where possible
use Zoono baby wipes for contact or cleaning during the shoot
After your session we will
Clean and sanitise all equipment, props or clothing
Dispose of any single-use PPE
Inform you in the unlikely event that we have been in contact with suspected or confirmed COVID-19 cases